Waiting for a Star to Fall Farm

     A 501 (c) (3) non profit Animal Rescue and Sanctuary                         

Welcome to Waiting for a Star to Fall Farm

Welcome! We are a small Animal Sanctuary and Rescue in Middle Tennessee. 

Our Mission is to offer care and rehabilitation for neglected, abandoned, abused and unwanted animals. Some of these animals become adoptable and some find Sanctuary in our home forever. We promote compassion and humane treatment for all animals.

All of our animals are vetted, spayed or neutered before adoption, if age appropriate. We try to pull from high kill shelters in the area. We have also taken strays and occasionally owner turn ins, as room permits.

"He is your friend, your partner, your defender, your dog. You are his life, his love, his leader. He will be yours, faithful and true, to the last beat of his heart. You owe it to him to be worthy of such devotion."

For more information please: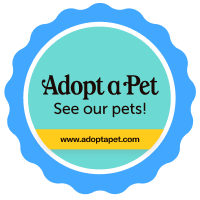 Rally to Rescue® recognizes the importance of the work pet rescuers do to help protect homeless pets, and we are committed to doing our part to help in this mission. Rally to Rescue® helps rescue organizations across the 

country give rescued pets

the nutrition and care they 

need and the loving 

homes they deserve.